Yesterday I published
a long blog about privacy and why it matters
. Unfortunately, as
Commit Strip
eloquently paints below, privacy almost always gives away to the same old arguments...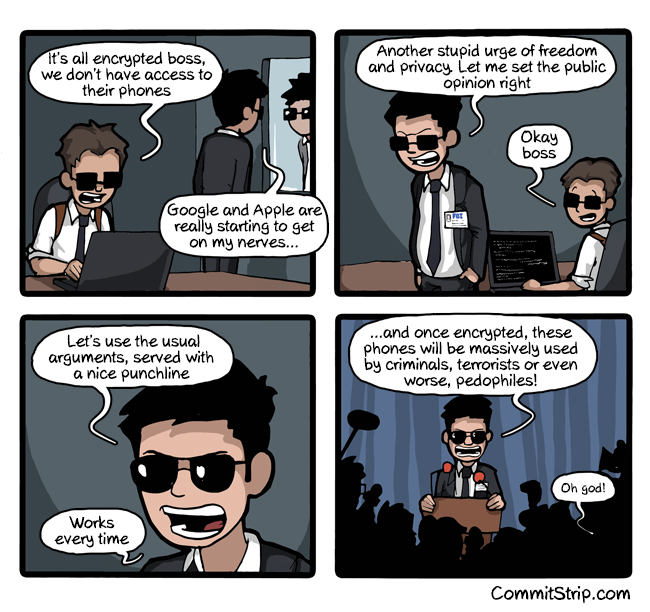 That was all too typical in
Holder's call to tech companies to leave device back doors open to police
. What Holder doesn't seem to get (
or care about!
) is that a back door doesn't discriminate who gets through. If you leave your door unlocked so the police can get in, do I really have to tell you it also means thieves can come in?
It is no different in 'cyberspace'. There ARE
differences between real life and online life
- but in this is not one of them. Security Ninja Bruce Schneier pointed out the effect of this reality:
"We are all vulnerable to everyone because the NSA wanted us to be vulnerable to them."
In his
blog from 2 weeks ago
, he continued:
"We have one infrastructure. We can't choose a world where the US gets to spy and the Chinese don't. We get to choose a world where everyone can spy, or a world where no one can spy. We can be secure from everyone, or vulnerable to anyone. And I'm tired of us choosing surveillance over security."
Me too, Bruce. Me too. And it's even more irritating that the people who are supposed to protect us
keep lying about it all
.